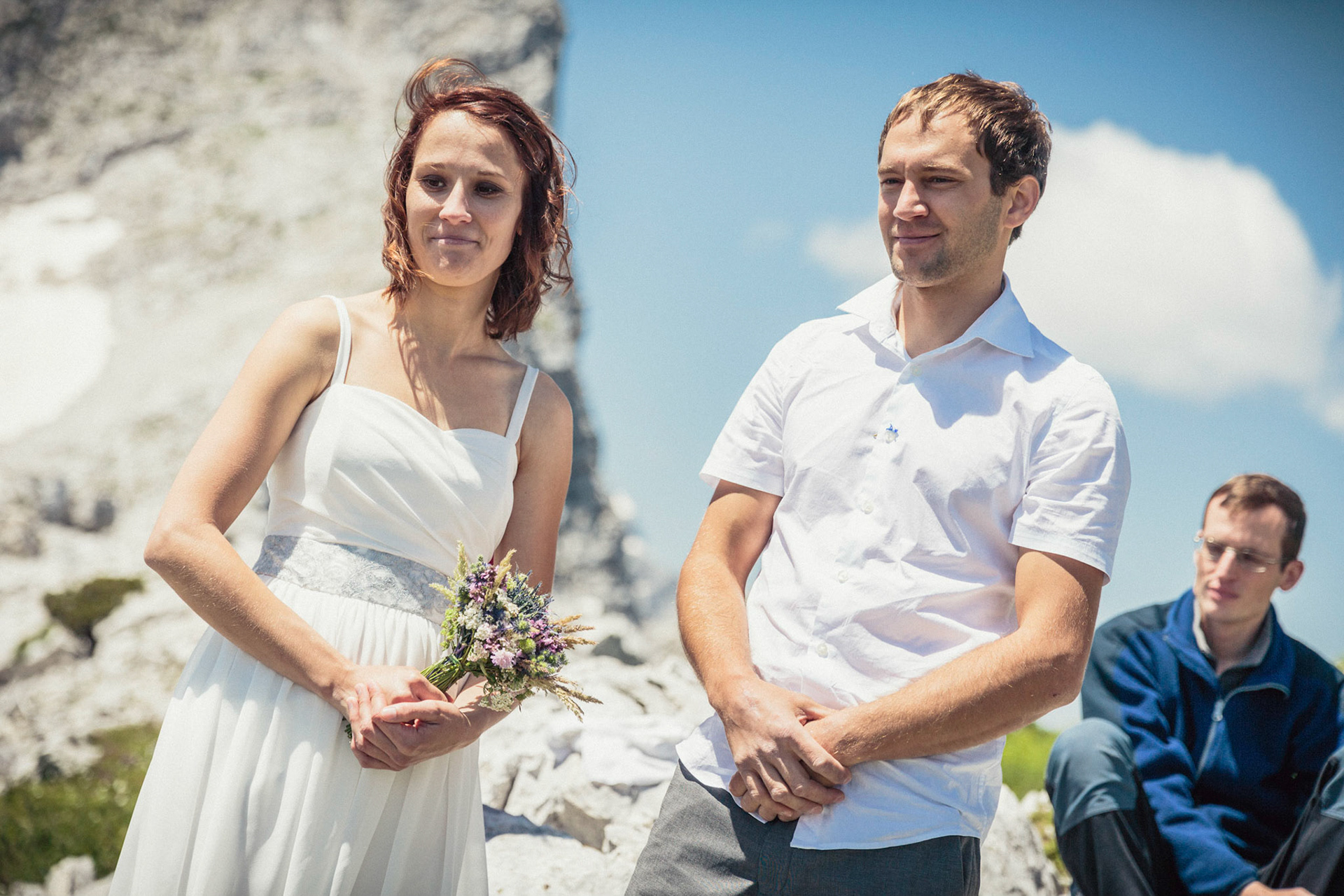 This truly unique mountain wedding above 2000m was indeed something special. As a wedding photographer I had the privilege to take photos of Ana & Jurij's wedding, one of the most beautiful mountain weddings i have ever seen.
The wedding ceremony took place high up in Julian Alps, Slovenia – more than 2000 meters above the see level. The priest came down from up above of course, with a helicopter… While the bride and the groom actually climbed the northern face of the mountain to get to the top. Surrounded with friends and mountain peaks couldn't wait to say YES!
P.S. Just kidding about the helicopter 🙂
"Thank you Matej, photos are amazingly good!
People have gone nuts because of your photos, everybody want to see them and congratulate us. We are sooo busy responding to all emails in time… 🙂
Respect man!! And a BIIIIG THANKS TO YOU!"